Water Damage Restoration in Sacramento
Water damage in the form of a flooded basement, toilet overflow, or sewage backup can cause structural damage and safety hazards to your property. 
It takes a team of professional technicians skilled in water damage restoration techniques to quickly board up, dry, dehumidify, and extract water from your property.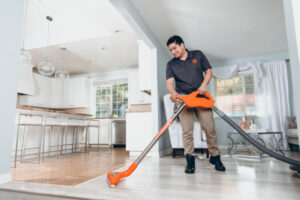 From pipe bursts, ceiling leaks, to other water damage needs, contact 911 Restoration today. We're here 24/7 to serve our customers with any emergency residential or commercial restoration needs. Call us at 916-604-3710 and allow us to provide you with a free visual inspection.

With a guaranteed arrival time of 45 minutes, our Sacramento flood cleanup team will be on site to repair damaged structures, provide mold decontamination, and prevent further loss.
As a water clean up service, we provide disaster restoration services in Sacramento that range from structural drying to mold removal. We use the latest mold decontamination techniques to eliminate mold. 
As IICRC-certified trained water damage inspection experts, we inspect all water damage sources and conduct mold removal at your Sacramento property to create a safer environment. 
As a nationwide franchise specializing in water damage restoration, our  Sacramento mold decontamination experts strive to provide exceptional customer service with full transparency and communication. 
We understand that a flooded basement or extensive damage to carpets or other areas of your property can cause a lot of stress. Our water damage restoration experts at 911 Restoration can help. 
We assist with water damage inspection including free visual inspections for property owners and a free insurance consultation. Clarity, communication, and customer service are the foundation for our name as a trusted water extraction company servicing Sacramento and all surrounding areas. 
A water damage restoration project should not be handled alone. Reach out to our professional water damage specialists to conduct a thorough mold inspection for residential or commercial restoration. 
We provide immediate disaster restoration assistance from flooding, mold removal, fire cleanup carmichael, and other hazards. Call 911 Restoration of Sacramento for fast and reliable water cleanup service for residential or commercial restoration. Call us at 916-604-3710 and see how we can help.
24 Hour Emergency Water Cleanup
Flooding or a mold infestation do not wait. That's why we dispatch our Sacramento disaster restoration technicians immediately.
You need a reliable and trustworthy team that's capable of handling all aspects of water damage restoration in Sacramento. 
911 Restoration of Sacramento carefully inspects your property to ensure that it is completely dry and mold-free. Don't worry about incurring costly damage for disaster restoration. Our flood cleanup crew reacts immediately to extract water and save your property. 
Our urgency and customer service are what make us stand out among other water removal companies. 
We offer a range of emergency flood cleanup services for residential or commercial restoration in Sacramento: 
Water removal

Boarding up

Roof repair

Storm repair

Leak detection
We evaluate structural damage and begin the process of flood cleanup using the latest water extraction tools and techniques. As a nationwide franchise, we use state-of-the-art equipment to ensure moisture is extracted.
We also go the extra mile by identifying mold 911 and ensuring that your property won't sustain any long-term problems. We provide inspection and mold remediation shortly after water extraction. 
By drying your residential or commercial property quickly, our flood cleanup crew can help prevent further mold development, weakness or decay of the structure. 
While there are many water removal companies to choose from, 911 Restoration provides prompt and efficient water extraction services for any type of water damage restoration or mold remediation in Sacramento. Call us at 916-604-3710.
Full-Service Water Damage Restoration in Sacramento 
From a burst pipe to a flooded basement, water extraction isn't the only goal. 
You deserve to feel safe. Our technicians will provide a thorough inspection to ensure that your structure is not damaged or weakened by an invisible or visible mold infestation. 
Mold can thrive in the wake of a water disaster, especially in damp or moisture-ridden areas. We provide mold inspection in Sacramento, and check for instances of mold so that you can avoid costly repairs in the future. It's best to leave the mold removal and mold inspection to a professional trained in proper mold remediation techniques. 
If there are any existing problems, our technicians will work hard to repair these issues. We pride ourselves with the ability to help our customers receive the "Fresh Start" they deserve. 
Work with a skilled team of water damage experts that can repair, rebuild, and sanitize your space quickly.
If you've experienced a disaster, turn to 911 Restoration for any type of water damage restoration project in Sacramento and surrounding areas. Call us at 916-604-3710
Serving the communities of Sacramento, Citrus Heights, Folsom, Rancho Cordova, Elk Grove, Wilton and surrounding area.