Water Damage Restoration in Sacramento
One of the most complex restoration projects that exists is your water damage restoration. The main reason for this is due to the combination of speed and a comprehensive approach that is needed. If done improperly, not only is your home subject to ongoing damage from the water, but you open your home up to secondary damage in the form of mold growth. At that point, you will also need mold remediation in addition to water damage restoration.
Because of the time sensitive nature of your water emergency, we guarantee that we will arrive within 45 minutes of your call. In addition, we only work with experienced and IICRC-certified technicians so you can relax knowing that your water damage restoration is being handled in a professional complete manner.
We don't believe in cutting corners which is why we use only the most up to date techniques and equipment to handle everything from water extraction to identifying your sources of water damage. Even when water damage is being worked on, there is still a chance that the naked eye can miss damp spots that still need to be dried out. That's why use every tool in our tool-belt such as our infrared cameras so your home becomes dry as a bone.
For these reasons and more, we are your water damage professionals. We are trained to handle all of your water damage sources whether it's from basement flooding or a leaking bathtub. In addition, our mold removal experts are second to none. If you need help, then call 911 Restoration of Sacramento today to begin your water damage restoration and mold removal.
Handling Your Flood Cleanup and Water Extraction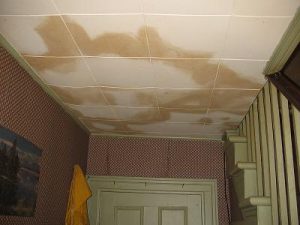 Perhaps the most devastating form of water damage is when flooding occurs. Inches if not feet of water is sitting on your floor. In addition, water has no set shape so it spreads itself out. At that point, the property damage goes beyond damage to your belongings and the surface of your carpet/flooring. Water in that amount starts to soak deeper into the floor where the foundation exists leading to cracks and other issues. In addition to the floor, you can expect damage to your walls and wall support as the water continues to spread.
Of course, with that much water it can take a long time to dry out completely. Flooded rooms (especially basements) make perfect breeding grounds for mold. Without prompt flood cleanup and water extraction, you can expect to need mold removal to get your home back to 100%.
At 911 Restoration you can count on our crew to handle the following as a part of your water damage restoration:
Emergency disaster restoration
Storage services

Evaluation of structural damage
The first step in our flood cleanup is to begin with water extraction. We use the latest equipment to ensure we find and remove all sources of water damage so that ongoing problems don't have a chance to develop. Another part of our flood cleanup includes a visual inspection for mold should mold be suspected during the water extraction. If mold is found, we will also handle your mold removal as mold can present additional problems for your home and health.
We value the safety and well being of your home. If you have suffered water damage or suspect mold don't wait to call the experts at 911 Restoration of Sacramento for your water damage restoration.
Working with Your Water Damage Professionals
The crew at 911 Restoration of Sacramento believe in working with you during the restoration process. After all, it's your home so you should be able to make key decisions and be informed every step of the way. In addition, since our customers are our reason for doing what we do, we believe in offering a full and comprehensive service so when we say every step, we mean every step.
The very first thing we do after arriving is start with a visual inspection. Once the inspection is completed, we share our findings with you and provide an estimate on what it will take to restore your home to good as new. We don't start work till you say so.
Throughout our water restoration, our crew is available to answer any questions you have and will notify you of any complications so that you can stay as informed as possible. We use the latest techniques and equipment along with our unmatched training to ensure a perfect restoration that has your best interests in mind. We will also inform you of the need for mold removal should we discover mold in our water restoration process.
Besides the physical aspect, we also work with our customers during the insurance claim process. We work with you on taking inventory of what has been lost, damaged, and needs replacing. In addition, we have worked with many insurance providers throughout our time as company so we know exactly how your claim needs to be filed so you can be approved and get your belongings replaced. If you choose, we will even file the claim for you.
For a customer experience that is unmatched combined with superior results call our water damage professionals today for your fresh start.