About 911 Restoration Sacramento
The team at 911 Restoration Sacramento are ready to provide the community with top-of-the-line water damage and disaster restoration services.
Our certified technicians are providing the area with comprehensive services that deal with repairing any issue involving water, mold, sewage and fire.
Along with all the techs being IICRC certified, the team is passionate about being active in the community and are involved in their local church and find it very important to volunteer.
Outside of the church, the branch owner feeds the homeless and he hopes to bring this tradition to his 911 Restoration Sacramento branch. 
The caring team of Sacramento are excited to work hard for the home and business owners of Sacramento and want to be the company you call when you need expert water damage restoration and mold removal services.
You Can Call 911 Restoration of Sacramento To Help You With Any Water Or Mold Issue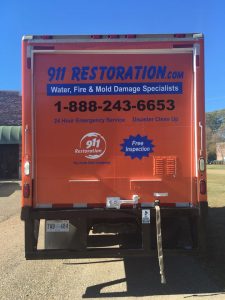 911 Restoration of Sacramento understand that when you discover with a leaky roof or sense mold and mildew in your property it can be difficult to immediately process what your first step should be. This is why it is important to know exactly who is available to assist you during this time.
You can trust us to be available 24/7/365 and be at your door within 45 minutes of receiving you emergency call, ready to begin remediating any water damage.
Both of Sacramento's branch owners vow to work hard to deliver the most efficient and thorough workmanship possible, and they will always give every home and business owner their best effort.
These men want to their customers to know that they will get the job done correctly the first time around by consistently providing top-of-the-line restoration work. The team always honor their contracts made with all their customers, because they want to build trust within the community.
Along with their customers, these branch owners also go to great lengths to treat their staff members with the respect they deserve. They believe that their company is made up of family, both literally and figuratively. They have many of their family members on staff, and work hard to make everyone feel appreciated in the workplace.
The entire staff at 911 Restoration of Sacramento wants you to also feel like you are part of their family, which is why they work hard to assist you with everything you need to get your home or business back up and running after it has been ravaged by water damage or mold.
911 Restoration Believes That Everyone Deserves A Fresh Start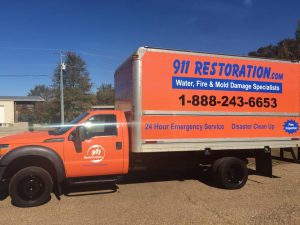 Providing customer satisfaction is a main priority that everyone at the 911 Restoration Sacramento branch believes in. They wants all of their customers to be able to obtain a fresh start after a water disaster, and these men will go the extra mile to deliver one.
The branch owners believes that a fresh start is about putting the past behind you and looking to what the future brings after any incident has affected your home or business.
Every day is a new chance for a new beginning and it is important to both these men to show every home and business owner in the community that by hiring the right team of workers they can have their own fresh start.
911 Restoration of Sacramento are looking forward to being considered that best restoration company in their community by every home and business owner living here, and they promise to do this by being respectful, grateful and humble on every job they are on.
So, when you need the highest quality restoration services in industry, call the experts at 911 Restoration of Sacramento and they will do whatever it takes to get you on the path to yours fresh start.