Water Damage Restoration and Mold Removal in Wilton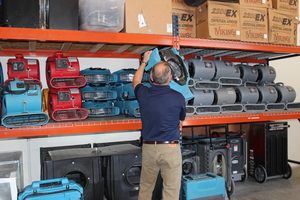 911 Restoration of Sacramento is here to help you after a flood, sewage backup, or pipe burst in Wilton. All of our IICRC certified water damage restoration and mold removal experts can help with commercial and residential property repairs. Get the Fresh Start you deserve by contacting us 24/7/365. Flood cleanup crews can:
Arrive at Your Property Within 45 Minutes of Your Call

Perform a Water Damage and Mold Inspection

Pack Out and Store Your Undamaged Belongings

Handle Water Extraction and Dehumidification

Take Care of Mold Remediation and Odor Removal
Wilton water damage restoration and mold removal techs are standing by to ensure your property is returned to better than new condition after a flood, pipe burst, or mold infestation. Our techs have the equipment, experience, and training to deal with any water damage emergency.
Take steps to get back your peace of mind by allowing us to renovate and restore your property. Begin flood cleanup and mold decontamination in Wilton today. Crews can go over your situation with a mold inspection.
Why Begin Flood Cleanup in Wilton Right Away?
It is important that you begin flood cleanup and mold decontamination as quickly as possible after a flood or a pipe burst.  Getting professional help with water damage restoration immediately can:
Reduce the Odds That You'll Experience a Mold Infestation

Limit the Total Water Damage to Your Home or Business

Reduce the Time Water Damage Restoration Will Take

Lower the Overall Cost for Flood Cleanup and Mold Removal
The water damage repair and mold remediation crews at 911 Restoration of Sacramento can offer you same-day services. This means that you do not have to wait long to start extracting water from your property.
Let us determine that best ways to address your property restoration needs with a water damage and mold inspection in Wilton. The results of this inspection can ensure you get personalized assistance with water damage restoration and mold decontamination.
Can Wilton Mold Remediation Protect Your Health?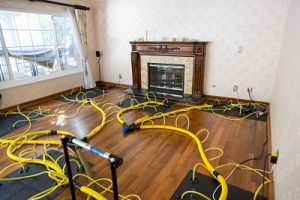 Mold growth can damage your property. Some types of mold can even endanger your health. These toxic molds can grow quickly after a flood or a pipe burst. Fortunately, you can protect your property and your health by contacting a mold remediation expert in Wilton.
The experts at 911 Restoration of Sacramento have the equipment and training to wipe out toxic fungus with mold removal in Wilton. You can count on us to handle all aspects of mold decontamination, including odor removal, so no signs remain that you ever experienced a mold infestation. Techs can even complete a final mold inspection to ensure all evidence of fungal growth is gone.
Additionally, if you work with Wilton water damage restoration pros immediately, you may never experience a mold infestation after a sewage backup or a pipe burst. Let us handle flood cleanup and mold remediation right away, so your property can be returned to the perfect condition that you deserve and you can get back your peace of mind.
Servicing the cities of Carmichael, Citrus Heights, Clarksburg, Courtland, El Dorado Hills, Elk Grove, Fair Oaks, Folsom, Herald, Gait, Mather, Orangevale, Pilot Hill, Rancho Cordova, Sacramento, Sloughhouse, Walnut Grove, Wilton… and surrounding areas.