Disaster Restoration Sacramento
When a pipe bursts or your ceiling begins to leak, business and home owners can call the disaster restoration Sacramento pros at 911 Restoration and they will get to work pumping out the water using state-of-the-art equipment.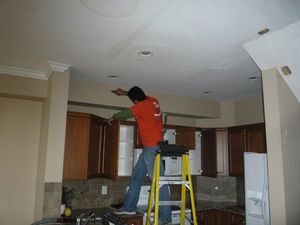 During these emergency situations our disaster restoration Sacramento specialists never want you to wait long for assistance. So, we stay available 24/7/365, making it possible for us to get our agents to your home within 45 minutes for all situations involving water. Call us at 916-604-3710 and allow us to offer you a free visual inspection.
Getting the water out of your home is crucial to prevent a mold removal sacramento infestation, wood rotting and structural damage, which is why our licensed, bonded and insured disaster restoration Sacramento professionals implement same day services for all 911 water restoration emergencies.
Our disaster restoration Sacramento team uses comprehensive gear that addresses all elements of a disaster, such as sump pumps, wet vacs, eco-friendly cleaning agents, air purifiers and dehumidifiers, to name a few.
We are trained to mitigate all types of water issues and our disaster restoration Sacramento pros work with IICRC certified technicians to implement services that include:
Water extraction and drying
Fungi and mold infestation decontamination
Mold spore testing services
Mildew deodorization
Black water cleanup
Toilet overflow home sanitization services
Deodorization services
Overall comprehensive disaster restoration
Remediation of water damage
Call our disaster restoration Sacramento experts as soon as you notice water leaking into your home and our staff will schedule you a free home inspection today at 916-604-3710!
Your Washing Machine May Cause A Water Disaster In Your Home
Our disaster restoration Sacramento agents want homeowners to be aware that washing machines don't have to be poorly installed, old or designed badly to cause internal leakage that may lead to a home flood.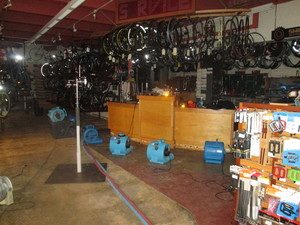 You can simply overload your washing machine and it can cause it to malfunction, which then can cost you hundreds, or even thousands, of dollars in home repairs.
Home owners can prevent this type of leakage from occurring by running smaller loads more frequently, rather than very large loads every now and again. This is because large loads cause shaking, which cause ruptured hoses, cracking in the mechanism and leakage.
When your washing machine leaks, gray water leaks out of it, because the water has been exposure to machinery and chemical detergents, both which have the potential to affect your health if you are exposed to it.
So, call our disaster restoration Sacramento specialists if your home is affected by a flooding disaster from your washing machine or other large appliance, and we will be at your home quickly, ready to begin same day services. Call us at 916-604-3710.
Customer Service Is The Key To Proper Home Restoration
The emotional wellbeing of our customers is always the main priority of our disaster restoration Sacramento experts when we are called to any job.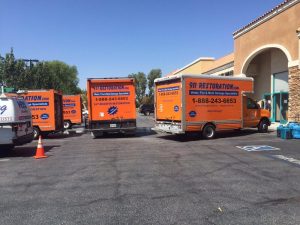 Our disaster restoration Sacramento professionals understand how difficult this time can be, and we want to make the whole process as easy as possible for you.
We make sure this is possible by taking care of everything involved in the remediation process. Not only do we handle every aspect of the renovation, but our disaster restoration Sacramento team also works with all insurance companies.
Our disaster restoration Sacramento staff will go over your insurance policy with you and even file your entire claim for you. This includes submitting all the information needed to get you the best coverage possible.
Call our disaster restoration Sacramento specialists at 911 Restoration of Sacramento as soon as you experience any water disaster in your property and we will get you the affordable and efficient disaster restoration work you deserve today! Call us at 916-604-3710
Serving the communities of Sacramento, Citrus Heights, Folsom, Rancho Cordova, Elk Grove, Wilton and surrounding area.