Water Damage Restoration Elk Grove
911 Restoration of Sacramento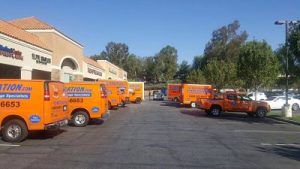 When a water damage emergency occurs, it can be difficult to know what to do next if's never happened on the property before. Whether the water damage leak is caused by a sewage cleanup such as burst pipes or a natural disaster such as floods from rain, the emergency restoration crew at 911 Restoration of Elk Grove has you covered.
The team is highly trained in all types of water remediation emergencies, so any kind of water damage is not too daunting for them to handle. The crew responds to all calls within 45 minutes and is available around the clock, 24/7/365, so when you need help, they're there. This immediate response halts any further damage, such as black mold growth or rot.

Call the water damage specialists in Elk Grove to take care of your water remediation today. The team has been handling all kinds of water damage emergencies for years, and your flood cleanup will be handled with care.
Causes of Water Damage

When the property is in Sacramento, it can seem as though it is sunny all year and no water damage emergencies will ever occur. However, it's important to know the causes of these water cleanups to stop any further damage in the future.
Although rain does not occur year-round, when it does it can put the property at risk for water damage through a flooded basement. In addition, property appliances can cause these water damage emergencies as well. Water extraction can be necessary from dishwashers, washing machines and more. It's important to make sure all appliances on the property are in proper working condition to avoid any future water damage.

Flood cleanup can also be necessary from burst pipes on the property. This can occur from older pipes, or sewage units that have not been checked. It's important to have a plumbing company regularly check the sewage lines on the property to avoid any further flood cleanup. Not only can this be difficult to deal with, it can become a huge health hazard further down the line. The water damage team is well-trained in any flood cleanup on the property, and will have it restored in no time.

Providing A Fresh Start After Water Damage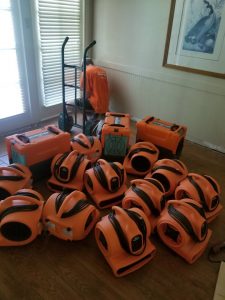 After a water remediation emergency, it can be difficult to know what to do next. The certified experts at 911 Restoration of Sacramento are well-versed in all kinds of water backup, and will have the flood cleanup on then property completed in no time.
The team truly goes the extra mile to ensure that you feel comfortable during this trying time. The water damage specialists also inspect for any mold on the property after burst pipes, so the fungus will be stopped in the tracks before growing more on the property. This will minimize any future damage to the property and also ensure that health issues will not arise from the black mold in the bathroom.

The water damage team believes in providing a fresh start after any water damage emergency. They will go above and beyond to ensure customer satisfaction. Call 911 Restoration of Sacramento today.