Water Damage Restoration and Mold Removal in Folsom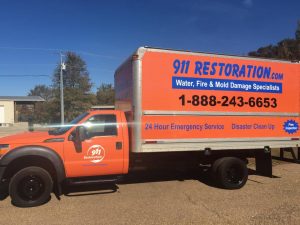 Get professional help handling a flood, sewage backup, or pipe burst in Folsom right now. Water damage restoration and mold removal techs at 911 Restoration of Sacramento are standing by to take your call 24/7/365. Call us at 916-604-3710 and allow us to provide you with a free visual inspection. You can get a Fresh Start by working with our IICRC certified flood cleanup techs. Crews can:
Arrive at Your Property Within 45 Minutes of an Emergency Call

Complete a Prompt Water Damage and Mold Inspection

Perform Emergency Water Extraction and Roof Repairs

Repair Damage Caused by Water and Sewage Spills

Begin Immediate Mold Decontamination

Remove Odors and Bring Your Property Back to Perfect Condition
Water damage restoration and mold remediation techs at 911 Restoration of Sacramento are licensed, bonded, and insured to handle commercial and residential floods, pipes bursts, and mold infestations. Folsom flood cleanup techs have years of experience and training that can prepare them to bring your property back to better-than-new condition quickly. Call us at 916-604-3710 and see how we can help.

Can You Get Commercial Flood Cleanup in Folsom?
Here at 911 Restoration of Sacramento, we understand how important it is to get your business operational again quickly after a flood or a pipe burst. That's why we offer you same-day flood cleanup and mold removal services in Folsom. Mold remediation techs can quickly complete a water damage and mold inspection to assess your needs.
Based on the results of your water damage and mold inspection in Folsom, water damage restoration experts may:
Isolate Some Areas of Your Business for Repairs

Work Quickly to Thoroughly Dehumidify Your Property

Eradicate Signs of Fungus with Mold Decontamination

Perform a Final Mold Inspection to Make Sure Your Property is Fully Restored
Folsom water damage restoration techs can work around your schedule. Crews will work fast and effectively, so you can get back to serving your customers after you experience a flood, sewage backup, or pipe burst. Get started with mold decontamination and flood cleanup today. Call us at 916-604-3710.
What Are the Benefits of Mold Remediation in Folsom?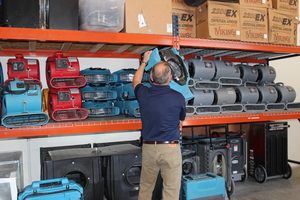 Many property owners discover mold growth in their homes of businesses following a flood or a pipe burst. Prompt flood cleanup in Folsom can sometimes prevent a mold infestation. Any signs of a mold infestation should be addressed quickly. Professional mold remediation in Folsom can:
Remove Mold in Hard to Reach Areas – Even Behind Walls

Get Rid of Mold Odors and Discoloration from Fungal Growth

Help You Handle Toxic Molds, Including Black Mold
Folsom mold removal experts can start working to get rid of fungal growth for you right away. Folsom mold decontamination techs at 911 Restoration of Sacramento will work aggressively to wipe out all signs that you ever experienced a mold infestation.
Make sure you contact us right away if you experienced a mold outbreak, pipe burst, or flood. Crews are standing by to offer you a Fresh Start with mold remediation. You can rely on us to take care of mold removal and water damage restoration here in Folsom. Call us at 916-604-3710

Servicing the cities of Carmichael, Citrus Heights, Clarksburg, Courtland, El Dorado Hills, Elk Grove, Fair Oaks, Folsom, Herald, Gait, Mather, Orangevale, Pilot Hill, Rancho Cordova, Sacramento, Sloughhouse, Walnut Grove, Wilton… and surrounding areas.