Commercial Water Damage Restoration in Sacramento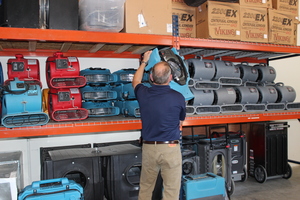 If you find yourself suddenly dealing with a flooding incident in your property, you can call the commercial property damage Sacramento techs at 911 Restoration, and we will be able to provide you with help within 45 minutes of receiving your emergency call. Call us at 916-604-3710 and allow us to offer you a free visual inspection.
Our commercial property damage Sacramento experts take all water-related issues very seriously and we never want to make you wait for assistance. In order to fulfill these needs, we stay available 24/7/365, making it possible for you to contact us literally any time.
Our commercial property damage Sacramento operation works with IICRC certified professionals and always brings professional equipment to every job they are called to, offering owners of commercial properties same day services for all water disasters, such as:
Remediation of all water damage
Black water cleanup
Fungi and mold infestation decontamination
Mildew deodorization
Deodorization services
Water extraction and drying
Toilet overflow sanitization
Mold spore testing services
Cleanup of tar and ash residue
Smoke stain cleanup and odor removal
Overall comprehensive disaster restoration
The longer moisture stays on your property the more damage it can cause, such as structural damage, rot, rust and mold 911 growth. In order to get this renovation process started, call our commercial property damage Sacramento experts today and we will provide you with a free inspection of your building. Call us at 916-604-3710 and see how we can help.
Stop Washing Machines In Your Building From Causing Water Damage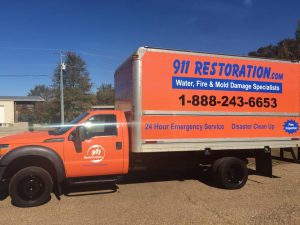 If you own an apartment complex and you have washing machines installed on the premises, then your building is at constant risk of experiencing 911 water restoration due to a malfunction.
If one these large, water-based appliances is constantly leaking it can easily go unnoticed since you are not observing the machine on a regular basis. This leakage may mean that you have an issue with a supply hose or an internal mechanism, and that needs to be fixed immediately in order to stop a major flood.
Instead of waiting for one your tenants to alert you of an issue, it is important to inspect the washing machines on a regular basis. That way you can catch any issue before it gets worse. Our commercial property damage Sacramento pros want building owners to be aware of how to best handle a faulty appliance:
Replace the washing machine intake hose every 5 years
Check your sewer line after a storm, before running your washing machine
Don't overload your washing machine
Have your machine professionally installed to avoid water line pinches and drainage issues
Shut off the intake valve behind your machine at the first sign of trouble
If you can't access the intake valve, know how to shut off your home's water main
If you take all these steps and still end up experiencing a flood in your apartment complex, call a commercial property damage Sacramento team who is qualified to assist you with all your washing machine and water damage issues today. Call us at 916-604-3710
Leak Repair Experts Make Customer Service Their Main Priority
In order to keep you calm during the commercial restoration process,  our commercial property damage Sacramento specialists always keep our customers as our number one priority.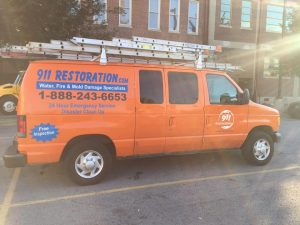 Making you feel comfortable throughout this whole ordeal is what our commercial property damage Sacramento experts find most important, especially when it comes to your emotional wellbeing.
In order to facilitate this, our commercial property damage Sacramento unit makes sure to be constantly available to all of our customers. That way we can answer any questions you may have about the process, including helping you go over your insurance policy.
Our commercial property damage Sacramento professionals work with all types of insurance providers ad will even file your entire claim for you, doing all we can to get you the most affordable prices in town.
Call our commercial property damage Sacramento experts at 911 Restoration of Sacramento the moment you need help with a water emergency in your building, and we will make sure you get the fresh start you deserve. Call us at 916-604-3710.
Serving the communities of Sacramento, Citrus Heights, Folsom, Rancho Cordova, Elk Grove, Wilton and surrounding area.