Resources for Slowing Coronavirus Spread in Sacramento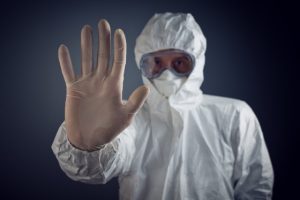 The coronavirus pandemic has shown us that life truly can change in the blink of an eye. There is no question about it—things will never be the same in Sacramento, even once we're on the other side of this crisis. But that doesn't mean things will be worse. We at 911 Restoration have always believed that disaster presents an opportunity for a Fresh Start. We still believe this, even now. But in order to make that happen, we must all band together and take care of our neighbors.
Please recognize that coronavirus presents a very real threat to your friends, family, employees, and customers. While the mortality rate fluctuates as we learn more about the spread of illness, we do know this virus is deadlier than the flu. The most vulnerable members of our community are those who are immunocompromised or over the age of 60. But even those who are young and seemingly healthy have faced dire complications from coronavirus infection.
We don't share this information to scare you, but to help you understand the importance of social distancing and other preventative measures. It is important to stay home as much as you can. If and when you must go out, wear a cloth face mask and do not come within six feet of anyone you encounter. Learn the signs of infection so you know when to call your doctor. Alert your physician about common symptoms such as dry cough, shortness of breath, or fever. Seek immediate medical attention if you experience any emergency warning signs such as inability to breathe, persistent chest pain, or new confusion. Regularly disinfect surfaces within your home or business. And  wash your hands often, for at least twenty seconds.
You may find added peace of mind by hiring a professional disinfection service. The sanitization crew at 911 Restoration of Sacramento is available seven days a week. Our disinfection experts are trained to follow CDC and EPA protocols for both commercial and residential properties. We serve property owners in Sacramento and throughout the surrounding region. 
Our goal at 911 Restoration is to do our part to help Sacramento survive and thrive well beyond this pandemic. For deep cleaning and compassionate service, call 911 Restoration today.