Water Stains Near Air Vents – What Do They Mean?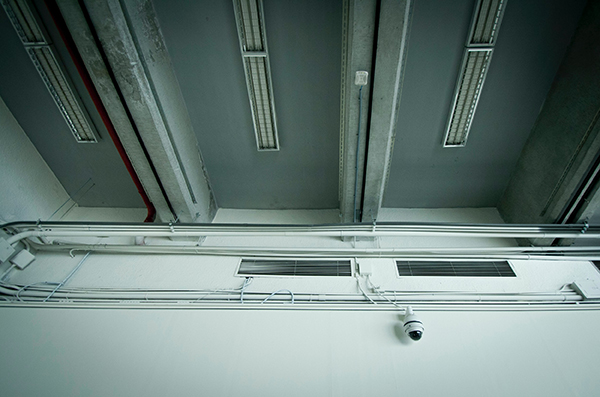 Have you noticed yellow or brown water stains spreading around the air vents in your walls and ceiling? Have you ever wondered why they are there and if they are a major cause for concern?
Read ahead to learn what causes water stains around air vents and how to prevent them from occurring in the future. We'll also talk a bit about the potential health risks resulting from moisture build-up in and around your air vents.
The Main Causes for Water Stains Around Air Vents
Water stains around air vents can cause damage to your walls and insulation if they are not taken care of on time. The leading cause of water stains near the air vents is condensation. When cool air from the air conditioning meets the warmer or more humid air in your home, condensation begins to form. There are a few reasons why this condensation can form and result in water stains. 
A Lack of Proper Insulation 
A lack of proper insulation or old insulation becoming worn out due to age, weather conditions, and other reasons is a major cause of condensation around air vents. Without proper insulation, the cold air from the air conditioning can easily come in contact with and mix with the humid air in your house. 
A solution to this problem is replacing old insulation with new insulation. You could also just add in additional insulation where it is needed rather than replacing all of it. Additionally, you can use fiberglass insulation for extra protection around the HVAC duct boot.  
Air Leaks Around the Vents
The next major cause of stains around air vents is air leaks. Air leaks out from the vents when they are not correctly sealed or a gap between the air vent and the drywall. To check if you have an air leak, turn on your HVAC system and place your hand over the connections in the duct. If you feel the air on your hand, there is an air leak. There could also be an air leak if the HVAC duct boot is not properly attached to the duct.
If the leak is coming from between the air vent and the drywall, you can fix the problem by caulking around the vent. If the leak is because the duct boot is loose from the duct, a mastic sealer can remedy the problem. It would be good to call in a professional to handle this. 
Dirty Air Filters 
Many people do not know that air conditioning filters must be regularly cleaned. When they aren't cleaned on time, the filters can become dirty and clogged up, which results in the air conditioning system working overtime. Because of this, the system starts to heat up and produce more moisture than usual. The moisture can cause water stains around the air vents and mold buildup. 
Usually, this is an easy problem to fix, and all you have to do is either clean out or replace the dirty air filter. Once this is done, the moisture should dry up, and you can paint over the water stains. If new stains still continue to form, you should get in touch with a professional. 
The Potential Health Risks of Moisture Buildup 
The biggest concern of water stains around air vents is not just damaging your drywall and insulation but increasing the health risks associated with the buildup of moisture. Leaking or poorly insulated air ducts are the perfect environments for mold to grow in. Mold can start to spread in just under 48 hours in ideal conditions. 
Mold spores that take root in air ducts can be blown all-around your house through the air vents. This means that the mold can spread around your entire house and take root in your furniture, carpets, curtains, and clothes. Breathing in mold can cause several health risks, including severe respiratory problems, irritation of the eyes, skin, nose, throat, and lungs, as well as fever-like symptoms such as a runny nose, sneezing, and rashes. If you suspect mold growth in your air ducts, you should contact a professional immediately. 
911 Restoration of Sacramento – Water Damage Restoration in Sacramento 
DIY air vent cleanup might be possible if there is less water damage or basic training in handling such situations. In the case of more severe damage or mold contamination, it would be in your best interest to call in a professional damage restoration team. 
911 Restoration is a damage restoration company that aims to clean up your property, restore any damage, and give you a Fresh Start. Our water damage restoration team is trained to handle any situation, be it tornado damage, mold removal, sewage backup, cleanup, or any other kind of water-related damage restoration. We provide our services in Sacramento, Elk Grove, Citrus Heights, Folsom, and the surrounding areas. 
You can visit our Website for more information on the services we provide, or call us at (916) 604-3710 with any questions or concerns you might have. We are available 24/7 and 365 days a year and guarantee an arrival time of 45 minutes or less.