Amazing Tips for Sewerage and Drainage Clean Up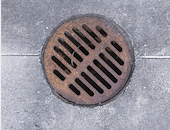 There are over 500,000 plumbers in the United States, and all of them are well versed in cleaning sewerage and drainage networks. As a homeowner, you would know that sewerage and drainage chokes can pop up at any given time, which is why it is absolutely necessary that you follow the rules in the book to keep your sewerage clean and smooth. 
The entire process may seem like a really daunting task for all of us who aren't well-versed in cleaning the drainage system. Sewer lines can be long and contain all the waste and water we flush down. 
A bad sewerage line can stock up solid accumulations over time and can form blockages, which may need cleaning. Failure to clean your drainage system in time may eventually mean that you have a sewerage line that is fully stacked with solid accumulations and is in need of serious cleaning. In the worst-case scenario, you may even experience a sewer backup due to the lack of care and concern regarding this major problem. 
All drainage lines inside your home directly run to the sewer system for your house. Every drain, regardless of whether it is in a shower, toilet or sink, ultimately joins the main sewer line for the house. These lateral lines run to the main sewer, which is why problems in one of your drains can lead to a cascading effect of disconnections and sewer backups. 
Performing a sewerage and drainage clean-up in your home can be an extensive task. In this article, we mention some of the many ways you can follow to perform this job and what you need to clean it up. 
Clean Your Lines Frequently 
You should make sure that you clean your sewerage lines frequently. Frequent sewerage cleaning procedures will ensure that there is no buildup inside the drainage system and the entire system is working as smoothly as it should. 
You can run these drain cleaning procedures with enzyme cleaners. Enzyme cleaners come in a variety of shapes and forms and can be used to clear your drainage lines. You will have to read and follow the instructions mentioned at the back of the enzyme cleaner to successfully run the process. 
The enzyme cleaner follows a biological process, which is why you will have to wait for the results to show up over time. 
Get a plumbing Snake 
Plumbing snakes can prove to be extremely handy for clearing clogs and cleaning away your drain. You can easily clear minor clogs and disruptions in your drainage system with the use of a proper snake. A snake is basically an augur that is dragged inside the drain you want to clean. The snake comes with a twisted end, which can be used to cut and twist through the clog. 
Snakes may not be the ultimate solution for drain cleaning, but they can come in handy to clear away small clogs. However, use your plumbing snakes carefully so that you don't damage the actual drain. 
Baking Soda and Vinegar 
A common drain cleaning solution used to degrease the walls of the drain and to ensure smooth flow of water is baking soda with vinegar. You can mix the two together to form a foamy texture, which will have bubbles on top of it. 
The grease along the corners of your drainage pipes can get very sticky over time and may even attract clogs and other damage. A good combination of baking soda and vinegar will ensure that the clog is cleared away and there is no leftover damage on the drain. 
Preventative Cleaning 
If you want to regularly clean your drains and make sure that your sewerage system is free of errors, you should believe in preventative cleaning rather than waiting for a catastrophe to strike. Preventative cleaning usually involves regular cleaning as a form of maintenance, rather than waiting for a sewer backup or for your drainage lines to get really messy. 
The clogs present inside your drain can be mitigated and avoided if you follow preventative cleaning methods. These methods ensure that all clogs are cleared from the word go and there is no debris accumulating in them. 
Drain Cleaners Work 
While you shouldn't be using abrasive drain cleaners or chemical components frequently on your drain pipes, as they can erode the metal strength from them, you can occasionally use them to clean the drain as part of your preventative measures. 
Make sure that you let the strength of the drain cleaner work its charm without using too much water in the mixture. The drain cleaning mixture needs to sit inside the drain to dissolve all waste that may be building up inside there. Reducing the buildup of debris inside your drain will help you prevent clogs. 
Drain cleaning can be an extensive procedure, but with routine checks and thorough cleaning procedures, you can help elongate the life of your drain and minimize expenditure. 
Sewerage and drainage cleanup can be an extensive process if you don't have the right team available. 911 Restoration of Sacramento is just a call away for you! You can get in touch with us to perform a thorough inspection of your sewerage and clear it up for future use.