Difference Between Commercial & Residential Disaster Restoration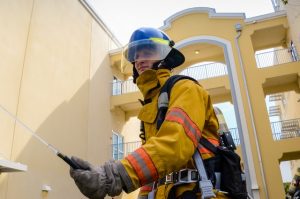 Disasters are devastating but unavoidable most of the time, mainly if natural phenomena cause them. While there is little you can do to prepare yourself for them, having a reliable disaster restoration service can help extensively.
If you're seeking residential or commercial disaster restoration, 911 Restoration of Sacramento is an excellent choice because the teams are certified and trained for handling commercial and residential projects.
Our Commercial and Residential Disaster Restoration the Same?
While there are several similarities between commercial and residential disaster restorations, they are not entirely the same. This blog will help you understand why these two can sometimes differ extensively and prepare for the one you need to get.
Difference between Residential and Commercial Disaster Restoration
Following are the most prominent differences between residential and commercial disaster restoration:
1.    The Scale of Disaster Restoration
On average, commercial properties tend to be larger; hence, they need more time and workforce for handling than residential properties. This difference is especially true when the commercial restoration involves warehouses because those are significantly spacious and need extra precaution if inventory is involved.
2.    Commercial Restoration May Require Biohazard Treatment
The reason warehouses require extra precaution is that they carry inventory, and the nature of inventory can significantly impact restoration. Food items usually require extra care during the restoration process because they have to be sealed before specialized sanitization occurs.
Additionally, there is also the possibility of the warehouse containing chemicals or other biologically hazardous samples. Such elements would convert the warehouse or facility into a biohazard site and require relevant precautions, care, and treatment.
Residential disaster restoration rarely requires this level of work or treatment unless we are restoring a house used for hoarding or a crime scene.
3.    Planning Time
Commercial restoration requires more planning time than residential disaster restoration for several reasons. Our teams have to conduct a comprehensive damage assessment of one or more facilities to be restored.
Once we have a basic idea, we need to remove every item that we can salvage and restore and remove it from the disaster site. We then have to create a detailed process and budget and outline the time and resources it would take to complete the job.
Since a commercial property is usually larger and has more items than a residential one, the assessment and budgeting take longer.
Once the business owners or managers approve the plan, we take restorable items to another facility for restoration while another team works on site.
4.    Budget and Resources
Commercial disaster restoration, understandably, needs a higher budget and more resources than residential restoration. Depending on the job, some facilities also require far more specialized cleaning agents and equipment, which further increases the restoration cost.
We always aim to facilitate the client and keep pricing fair; however, we also explain the reasons behind higher charges. Knowing that better equipment will help us provide the best restoration services, most clients are happy to oblige.
5.    Machinery Restoration
Machinery restoration is critical for a business, especially since machinery is often at the base of operations, and the business cannot run until it is in working condition again. While we restore appliances for residential restoration, we have never had to work on specialized machinery during these projects.
The primary concern for machinery restoration is that we need to prioritize it and finish it as soon as possible, so our client does not have to remain out of business for too long.
6.    Ventilation Systems
Residential ventilation systems are relatively straightforward, making it easy to clean and restore them after a disaster. Ventilation in commercial buildings is relatively more complex and needs to be handled with more care, especially if the property is attached to a laboratory or similar facility.
Ventilation for chemical fumes requires extra precaution to minimize the chances of them leaking out or causing structural damage around them. Hence, the two ventilation systems need separate plans, budgets, and resources to be functional again.
How to Prepare for Disasters
Sacramento is a relatively safer city in California when it comes to natural disasters. Hence, you can rarely predict well in advance when such an event is about to happen, but you can take a few steps to prepare for it.
Keep a restoration company engaged beforehand so you can contact them right away. If we already know the basics about your business, it will cut down the time we need to present a restoration plan.
Follow all safety regulations, especially for inventory storage, to reduce the chances of wastage.
Have a solid insurance plan that will cover all restoration costs, so you don't have to pay for anything out of the business's reserves.
Wrapping Up
Overall, residential and commercial disaster restoration differences are primarily due to their respective size and nature. Residential properties rarely need to deal with inventory, specialized ventilation systems, machinery restoration, etc.
If you require residential or commercial restoration services, please call us at (916) 604-3710. Our teams are available 24/7 and will reach your location with 45 minutes of receiving your call. You can also contact us on this link if you have any questions. We will be happy to answer your queries.