Things You Can Recover After a House Fire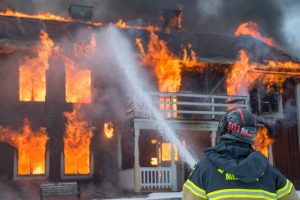 House fires are one of the most frequently occurring disasters in the United States. After you experience a house fire, at first, you are usually just thankful to be alive and well, but after you have calmed down, you might start thinking about what things you can recover after fire damage?
While severe house fires can completely destroy everything in your home, most of the time, there are always a few items you can recover to get some sense of normalcy back into your life. With the assistance of fire damage restoration professionals like us, many of your possessions can be salvaged and restored to their former glory.
If you have experienced fire damage in your home in Sacramento, contact 911 Restoration in Sacramento to help you recover and restore your most valuable possessions now! Together with IICRC certified technicians, our professionally trained workers will work hard and fast to get all smoke, ash, and soot residue out of your home and items right away.
It is crucial to try and limit the damage the fire has done as soon as the fire has stopped. The longer you let soot and ash stay in your home, the harder it gets to recover the salvageable items you might have in there. Smoke residue and soot can cause severe damage to items as soot residue is highly acidic and can even cause the metal in your pipes, doorknobs, and furniture to corrode.
Fortunately, with the help of a professional restoration service, many objects with hard, porous, and non-porous surfaces (like glass and metal) or belongings that can be washed (like clothing) can usually be salvaged if they didn't come into direct contact with the fire.
What are the things you can recover after a house fire?
Glass and Ceramic Items
Ceramic and glass items are very strong and hardy against fires. These items might only have little damage on their surfaces and can be salvaged easily. Some ceramics items can be porous and could get damaged by the smoke or water used to stop the fire.
Typically, the damage to glass items is just a covering of soot or stains and can be cleaned by washing them. You can use a mixture of vinegar and baking soda or dish soap to clean these glass items up completely. Some ceramic items may need professional cleaning to be salvaged.
If your glass or ceramic items have cracks or have melted due to the heat, you will probably not be able to recover them.
Electronics
After a house fire, your electronics like your mobiles or laptops might get waterlogged or damaged by the fire.
Salvaging electronics depends on how severely they have been damaged. Fire can damage the outside and the circuits on the inside of these electronics. Water also causes electric shocks inside these electronics and can cause the metallic items used in them to corrode.
Depending on how badly your electronics have been damaged, you could recover some electronics by getting them repaired by professionals.
Books and Documents
Documents and books can get scorched and blackened after fire damage. They can also completely fall apart, the writings can get warped and incomprehensible, and pages can get moldy after getting waterlogged.
Not all books or documents may be salvageable after a fire, but with the help of professionals like our team, they may be recovered. Documents could be recovered using several different restoration processes like freeze-drying, digitizing or rebinding, or flash drying.
Furniture
After a fire in your house, your furniture can have damage ranging from direct flame damage, smoke damage, or water damage that gets caused by the water used to stop the fire.
Thankfully, a lot of fire-damaged furniture is recoverable. Upholstered furniture might get saved by removing and reupholstering the furniture. Wooden furniture with fire marks or sustained scorch marks would need parts removed and replaced or sanded to be recovered completely.
Clothes, Bedsheets, and Towels
If your clothes, bedsheets, towels, or other textiles have visible burns or chars, it is best to just throw them away. But clothes and other textiles that have suffered only minor damage like water clogging or soot residue can be recovered and salvaged easily.
You could save most of your textiles like clothes, towels, carpets, and rugs by just giving them a good wash. If the smells of fire, smoke, or soot don't go away by washing, you might need the assistance of professional odor removers.
Some fabrics might even look completely fine after a fire, but many chemicals cant be seen by the naked eye. Make sure you wash them with special chemicals to remove the harmful materials from your clothes completely.
Be especially careful if you are trying to save clothing that is for babies or children as the chemicals remaining on the clothes after a fire may be very dangerous to them as they have very sensitive skins.
Final Thoughts
Learning how to deal with fire damage is very important and can be very beneficial if you ever experience a fire. After going through a traumatic event like a fire, you need any type of normalcy in your life back as quickly as possible. Salvaging items that are close to you can help a great deal in gaining that sense of normalcy back.
Professional Fire Damage Restoration Services in Sacramento
If you ever have any trouble trying to recover or restore items after a fire, you can always call us at 911 restoration of Sacramento 24/7, all day, every day, at 916-604-3710 for all your fire or water damage restoration needs. You can always count on us to recover and restore all the salvageable items in your home.