Water Damage and Mold Removal Sacramento County
Home and business owners in Sacramento County deserve to have easy access to top-of-the-line restoration services at all hours of the day and night because you never know when a water disaster may strike.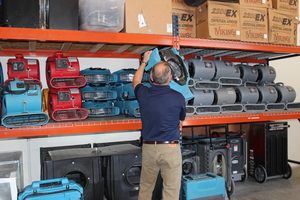 Water can invade your home through many different avenues, some which you can prevent and others that you have no control over, which is why it is important to have a restoration company in your area that is always standing by to help. Call us at 916-604-3710 and allow us to provide you with a free visual inspection.

Not only is 911 Restoration Sacramento open 24/7/365, but once we receive your call regarding a water damage incident, we guarantee to arrive within 45 minutes, fully prepared to get to work.
We always start the remediation process by conducting a free visual property inspection. This allows us to determine the scope of the work and provide a free estimate of the services rendered. It is important to us that you receive the best possible services from our water damage restoration Sacramento County technicians, so we work with IICRC certified professionals to make sure you get nothing but the best.
Call our office the moment you notice any type of water damage or sign of mold growth in your home or business and we will make sure that you receive the help you need to get things back up and running quickly. Call us at 916-604-3710 and see how we can help.

Rainstorms Can Leave Property Owners With Leaky Roofs
Sacramento County receives its fair share of rainstorms, and even though most property owners are well-prepared for this inclement weather, sometimes there are incidents that you just can't foresee.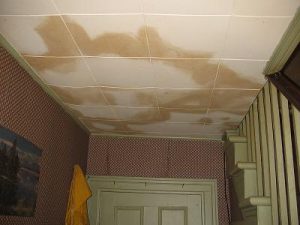 Recently there was a major storm in Folsom, where the area received almost 2 inches of rain. The downpour caused major water damage in homes and businesses throughout the city, mainly concerning the roof.
When such heavy rain is beating down on your rooftop for days in a row, then it will expose any imperfections that you may not have noticed with lighter rainfall. The water can seep into cracks and damaged shingles, causing massive water damage in the interior of the structure.
Elk Grove was issued a flood warning during this same storm, where residents were urged to evacuate and move to higher ground. When flooding is expected, then the moving water can leak into cracks in the property's foundation, causing significant water damage.
If your commercial or residential property is affected by a leak or flood from a rainstorm you can contact our water damage restoration Sacramento County professionals and we will be there within the hour ready to begin repair services. Call us at 916-604-3710.

Mold Can Infest Your Home Quicker Than You Might Think
Many people would be surprised at the rate at which mold can begin growing on their property. The spores can be completely dormant, and within 24 hours of being exposed to moisture can begin infesting an area.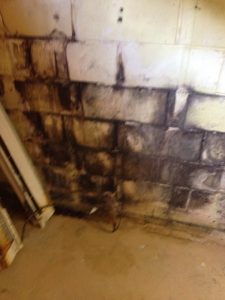 Mold needs to eat simple organic materials, such as wood and cardboard, and water to flourish. Since it tends to live in dark, damp areas, it can grow for some time without being discovered.
As well as deteriorating your property, it can also damage your health. By breathing in mold spores for a prolonged period of time, you can experience health issues, such as:
Coughing
Sneezing
Itchy eyes
Skin allergies
Wheezing
Respiratory Issues
Leaky pipes may cause mold to grow under your sink, which was the case for a customer in Citrus Heights. However, she was able to detect the musty odor that the mold caused and called our mold removal Sacramento County specialists to come to remove the substance before it could grow any further.
We were able to completely decontaminate the area and even fix the leak to prevent the mold from coming back. This is the type of comprehensive service you can expect from 911 Restoration, so give our mold removal Sacramento County experts a call today at 916-604-3710!
Proudly serving Sacramento County and the following surrounding cities:
Carmichael

Citrus Heights

Courtland

Elk Grove

Fair Oaks

Folsom

Galt

Herald

Isleton

Mather

Orangevale

Rancho Cordova

Sloughhouse

Walnut Grove

Wilton