Mold Removal in Rancho Cordova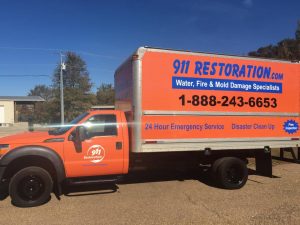 You can get help with mold removal 24/7/365 by contacting 911 Restoration of Sacramento. IICRC certified mold cleanup techs can reach properties around Rancho Cordova within 45 minutes of an emergency call. Call us at 916-604-3710 and allow us to provide a free visual inspection. Take proactive steps to get a Fresh Start by allowing us to:
Check Your Property with a Professional Mold Inspection

Assess the Causes of Your Mold Outbreak

Quarantine Any Areas with Mold Growth

Take Care of Fast Mold Remediation

Remove Odors and Blemishes Caused by Mold Growth
Rancho Cordova mold remediation techs can even pack out and store your un-infested belongings to protect them from fungal growth. Getting help right away from licensed, bonded, and insured technicians can limit the total damage to your property, reducing the time and costs associated with mold decontamination in Rancho Cordova.
Let us personalize your mold cleanup plan based on the results of your mold inspection in Rancho Cordova. Dedicated technicians will not consider the job done until your property is returned to perfect condition.
What Tools Are Used in Rancho Cordova Mold Cleanup?

Mold decontamination generally requires the use of professional equipment and specialized cleaning agents. The mold removal crews at 911 Restoration of Sacramento are armed with top-of-the-line equipment, including:
Infrared Scanners That Can Locate Moist Areas and Mold

Air Filters Designed to Remove Mold Spores

Negative Air Pressure Machines to Isolate Areas with Mold Growth

Personalized Protective Gear for Toxic Mold Cleanup
The pros at 911 Restoration of Sacramento also have the training and experience to take care of water damage restoration. We can bring water pumps, dehumidifiers, fans, and air movers with us to your property. This can allow Rancho Cordova mold removal techs to handle the underlying causes of your mold infestation.
Let us give you back your peace of mind after a pipe burst, floor, or mold outbreak. Techs can take your call any time of the day or night to begin prompt mold decontamination and flood cleanup with a mold inspection. Call us at 916-604-3710 and see how we can help.

Does Rancho Cordova Mold Remediation Get Rid of All Mold?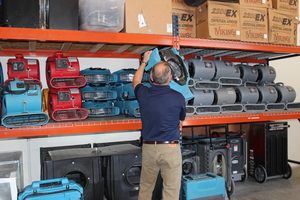 It's natural to want all mold in your property completely eradicated. Fortunately, mold remediation is designed to erase all signs that you ever experienced a mold infestation. Techs can even perform a final mold inspection to make sure that your infestation is properly resolved.
However, you should be aware that mold is a substance that occurs naturally in the world around us. Mold spores are frequently found in the air. This means that mold removal cannot completely do away with all mold spores that exist around you.
However, mold remediation techs will get rid of the infestation you are facing. They can also repair the water damage that led to your mold outbreak. Let us ensure your property is in perfect condition. Call us for flood cleanup and mold decontamination in Rancho Cordova right away. Call us at 916-604-3710

Servicing the cities of Carmichael, Citrus Heights, Clarksburg, Courtland, El Dorado Hills, Elk Grove, Fair Oaks, Folsom, Herald, Gait, Mather, Orangevale, Pilot Hill, Rancho Cordova, Sacramento, Sloughhouse, Walnut Grove, Wilton… and surrounding areas.