Mold Removal in Lodi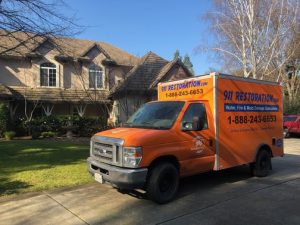 Did you spot signs of mold in your home or business in Lodi? If so, you can get help right now with mold removal by contacting 911 Restoration of Sacramento. You can contact our IICRC certified mold cleanup techs 24/7/365 to get help within 45 minutes. Reach out to us when you need help the most and crews can:
Go Over Your Needs with a Professional Mold Inspection

Take Steps to Stop Mold from Spreading Further

Pack Out and Store Un-Infested Items in Your Property

Isolate Areas with Mold Growth

Clean and Disinfect Your Possessions

Complete Mold Decontamination and Odor Removal
911 Restoration of Sacramento has the equipment and experience to handle commercial and residential mold remediation in Lodi. Techs are licensed, bonded, and insured to remove any type of mold, including toxic black mold.
You can get back your peace of mind after a mold infestation by contacting us to start mold remediation immediately. We're standing by to take your call and start restoring your home or business.
What Equipment is Used in Lodi Mold Remediation?
Mold remediation often requires the use of specialized equipment. Mold cleanup techs at 911 Restoration of Sacramento can arrive at your property armed with:
Infrared Scanners to Find Spots of Moisture or Mold Growth

Plastic Sheeting and Negative Air Pressure Machines to Isolate Mold

Air Filters to Get Rid of Mold Spores
Lodi mold decontamination techs can also utilize professional-grade cleaners to make sure your property is completely disinfected. We can even bring along personal protective equipment for handling dangerous toxic molds in a safe way.
Let us perform a mold inspection in Lodi now, so crews can determine the best way to carry out mold removal in your home or business. All crews are ready to spring into action to bring your property back to better-than-new condition.
How Long Will Lodi Mold Cleanup Take?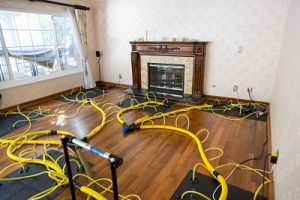 Here at 911 Restoration of Sacramento, we understand that you want your property to be returned to mold-free condition as quickly as possible. That's why we offer same-day mold removal services in Lodi. Contacting us as soon as you spot mold can allow us to complete mold remediation in 1-to-5 days in many cases.
There are situations where mold decontamination takes longer. Mold cleanup techs can assess the extent of your mold infestation as they complete your mold inspection. This can allow them to provide you with a more exact estimate on the mold removal time frame.
No matter how long it takes, the mold remediation crews at 911 Restoration of Sacramento won't consider the job done until your home or business is back in perfect condition. Let us start the mold decontamination process right now. Get back your peace of mind and move forward with a Fresh Start by contacting us right now for a mold inspection.
Servicing the cities of Carmichael, Citrus Heights, Clarksburg, Courtland, El Dorado Hills, Elk Grove, Fair Oaks, Folsom, Herald, Gait, Mather, Orangevale, Pilot Hill, Rancho Cordova, Sacramento, Sloughhouse, Walnut Grove, Wilton… and surrounding areas.