Why Refer 911 Restoration for Commercial Restoration Services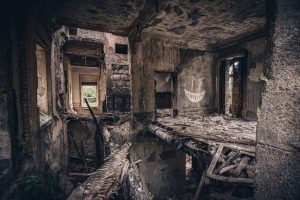 With an efficient team and skilled leadership, residential and commercial restoration services offered by 911 Restoration are one of the best in the business. This company is capable of taking on high level commercial restoration projects at a large scale to get businesses back on their feet in no time.
911 Restoration as a commercial restoration service provider can be considered as an emergency hotline for any kind of commercial property damage to provide proper solutions that businesses and homes need.
They can deal with fire, mold, water, and even natural disasters such as hurricanes, floods, and landslide. Other than this, their equipped technicians are also skilled in sanitization, disinfection, and biohazard cleanup.
More Than 200 Franchises Across USA
The leadership at 911 Restoration plans on branching the company to more than 200 locations in the United States. Not only do they want to be one of the best in commercial damage restoration services, but they also want to be an integral part of any disaster solutions that commercial businesses can depend on. Their overall goal is to lead the market on disaster restoration, so that they can help commercial and industrial projects reel in from any form of damage or disaster.
Currently, 911 Restoration has several locations in USA including Kansas, Phoenix, Knoxville, Oklahoma, Philadelphia, San Francisco, and Boston, among several others.
Training Standards & Experienced Professionals
The professional team at 911 Restoration is trained under strict guidance and highest standards of damage restoration services. With a short response time of 45 minutes, they can provide commercial clients with the respect and compassion they need during stressful times. No matter what kind of disaster or disruption a business goes through, 911 Restoration commercial reservation services can respond almost immediately and take care of anything.
With the latest technology, equipment, and proper guidance, 911 Restoration and its technicians can help commercial customers restore damages to their property. From water extraction, fire, or smoke damage to any kind of cleanup, their commercial restoration services can get a business through anything. Without a doubt, commercial businesses can contact 911 Restoration for superior quality services and immediate response.
All 911 Restoration franchises have proper expertise and experience in handling disaster and damage restoration. With proper training and licenses, they are one of the leading commercial damage restoration services in the industry. Not only do they provide exceedingly satisfying services, but the overall happiness of the client is one of their top priorities and drive for dedication.
911 Restoration Commercial Restoration Services: What Do They Offer?
911 Restoration's commercial restoration services offer several types of disaster and damage solutions for commercial properties and clients:
Water Damage Restoration
If your business, supermarket, or shop goes through any water damage or water disasters such as floods, hurricanes, or typhoons, 911 Restoration can offer water damage restoration services. These services include drying, dehumidifying, water extraction, storm repairs, burst pipe repairs, roof leakage repair, leak detection as well as any structural assessment to prevent further water damage to your commercial property.
Mold Removal Services
Skilled experts at 911 Restoration can offer mold inspection and removal services for commercial properties. Mold and mildew infection is a direct offset of any kind of water leakage or damage. Not only is it a safety hazard but it can also pollute the environment for products, fresh produce, and inventory.
Sanitization and Disinfection Services
With COVID-19 still lingering around, 911 Restoration offers commercial sanitization and disinfection services for shops, businesses, warehouses, and offices. All their technicians are trained and licensed in providing quality services which are available 24/7 365 days a year to keep your property sparkling clean.
Sewage Backup
911 Restoration also takes pride in offering decontamination services for your commercial property. This usually includes cleaning the sewage pipes around your commercial property as they can carry a lot of filth and dirt. Not only is this harmful for health, but it also impacts any clients that visit the commercial shop or business. Hence, their disinfection services can kill bacteria and maintain the caliber of your commercial property.
Fire Damage Restoration
The professional team at 911 Restoration can help in resolving fire damage. Their smoke and fire damage restoration services can remove all traces of a fire including any charring and smoke odor. They also offer soda blasting services that make your commercial property look brand new even after a fire accident.
Final Thoughts
911 Restoration is one of the leading commercial damage restoration companies in the US market. They offer remediation services, water and fire damage restoration, biohazard cleanup, mold mitigation, and blocked sewage cleanup services.
With more than 200 franchises, 911 Restoration's skilled workers are thoroughly screened and trained in restoration and mitigation procedures. Each technician can handle the latest technology and treat the commercial clients with the utmost respect. For their skilled and expertise, no project is big or small, especially for 911 Restoration of Sacramento.