Water Damage and Mold Removal in Sutter County
Perhaps the most troublesome form of property damage is when water damage is incurred. Water damage can build up over time or be instantaneous like when the basement has flooded. One thing that is consistent when it comes to water damage is that it impacts everything concerning your property and if not addressed properly, it can be costly.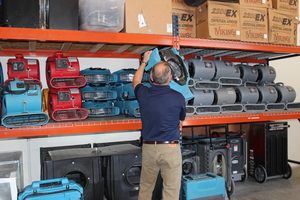 The worst part of water damage is when the water has been allowed to exist long enough to breed mold which thrives in damp conditions. Mold presents its own set of problems by continuing where water leaves off by further damaging the organic materials that make up your property. This is when mold removal becomes a necessity so that you can get ahead of the damage.
Whether you need water restoration experts or expert mold removal services, our crew at 911 Restoration of Sacramento is ready to assist you. You can count on us to arrive within 45 minutes of receiving your call. Our team is fully equipped and trained to handle your emergency restoration needs including fire da mage restoration and smoke removal.
Water Damage and You
How your water damage is handled determines how quickly the damage can be taken 
care of and how easily you get back to your regular life. When water damage occurs it's not just water that needs to be mopped up or sucked up in a wet vac. The water damages your carpet, warps any wooden materials, and also harms your belongings. That's why before anything else, you want to stop the source of your water damage as fast as possible.
Once the leak has been negated, the water restoration experts from 911 Restoration of Sacramento can begin. Our crew only uses state of the art technology and equipment for your water extraction
. We also make repairs to any structural damage you suffered as well.
Water damage does more than affect you on a physical scale. Chances are that your furniture or appliances will need to be replaced. That's why we also work as your liaison between you and your insurance company so you can replace what can't be salvaged so you everything can be stress free during the water restoration process.
Mold Remediation in Sutter County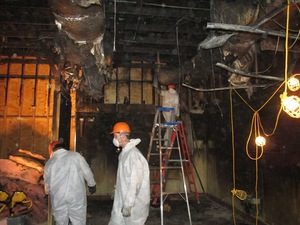 Mold is subtle in its growth. Unless it's a direct result from flooding you experienced, chances are that if mold is suspected by you it has had a chance to grow 
for a couple months. A mold infestation attacks on two fronts for the property owner. Your property suffers from the mold eating away it. Common signs are discolored or rotting drywall as well as an odor. The mold will also attack the health of the occupants within the property. Usual symptoms include headaches and breathing issues even if the mold is not toxic in nature.
In order to safely remove the mold, don't hesitate to call the mold removal team at 911 Restoration of Sacramento. Every technician is certified and specially trained to conduct mold testing and also utilize the latest in containment measures that includes the use of vapor barriers and air filters. Remember that mold spores can travel through the air so make sure to rely on mold removal experts to handle your mold remediation.
Our company is locally owned and operated with national backing. This allows us to be the most responsive by guaranteeing that we'll arrive within 45 minutes of your call to handle your mold removal. Whether you live in Grimes or in Meridian, you can rest easy that we're on the way.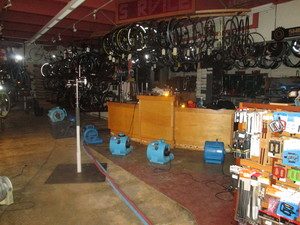 We combine our availability with our top notch team of experts, all who are licensed, insured, bonded, and IICRC certified and provide this service at an incredible value for our Sutter county area customers. Our team is there for you no matter what emergency restoration service you need. We have you covered with everything from mold removal to water restoration.
Proudly serving Sutter County and the surrounding cities: 
Counsman

Grimes

Josephine

Knights Landing

Meridian

Nicolaus

Pleasant Grove

Rio Oso

Robbins

Subaco

Sutter

West Butte

Yuba City